The red telephone box is a much loved and even cherished symbol of Britain but, when was the last time you had to use a public telephone box? With the rise of mobile phones and other communication devices there has been a huge decline in the number of telephone boxes which are being used for their intended purpose with more soon to disappear what is happening and where do they go?
BT has announced it will scrap half of the remaining telephone boxes and focus more on the ones in areas where they are used. Believe it or not in 1992, before mobile phones became popular there were around 92,000 phone boxes present in the UK now this figure has fallen to just 40,000*.
Unfortunately, of these remaining phone boxes approximately 20,000 will be scrapped over the next five years because BT have stated that they have become too expensive to repair and maintain.
BT have a maintenance bill of around £6m per year, they are responsible for repairing damage to the telephone box kiosks which includes replacing glass panes and broken receivers, as well as removing graffiti, rubbish and human waste which believe it or not are the main types of maintenance tasks they carry out on a daily basis. Vandalism is a key contributor to the high cost maintenance bill and it just is not feasible anymore.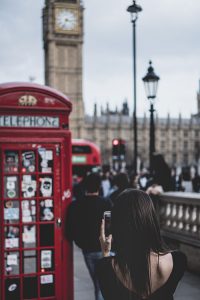 BT cannot warrant keeping phone boxes in place when usage has declined by 90% over the last decade and the cost to maintain and repair is so high.
From the 40,000 phone boxes still in existence, 7,000 of these are the traditional and rather iconic red phone boxes which were designed in 1935 to commemorate the silver jubilee of King George V.
Each year the number of calls made through these phone boxes has declined by around 20% probably because it has been estimated that 93% of the UK population now own a mobile phone with 98% of these having 3G or 4G mobile internet coverage.
Standardly they are now only used by younger children without mobile phones, the elderly and people who cannot afford a mobile phone. In other cases, they could be used in an emergency if a mobile phone battery has for instance gone flat.
Within a 400m walking distance if there are two phone booths then BT will be allowed to remove one providing one remains, however, if BT want to remove the only telephone booth on the site then Ofcom rules state that BT have an obligation to inform the public and consult with local authorities who will then have 90 days to object – known as a local veto.
"Payphone removals are carried out in strict adherence to Ofcom guidelines and, where appropriate, with the consent of local authorities. Where we receive objections from the local authority, we won't remove the payphone," said BT.
What are your thoughts on this and how much will you miss the iconic red phone boxes?